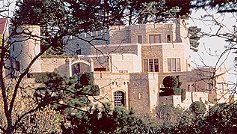 Civic Trust Awards 1992
OTHER AWARDS & COMMENDATIONS
Initial plans to build in Grade II Listed terraced gardens in Torquay provoked a storm of protest from local objectors. However, the design, which sought to preserve and enhance the gardens, has won praise from many quarters since it was completed. The original gatehouse, tower and portcullis (now electrically operated) have been integrated into the scheme.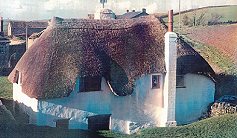 Arnold Sayers Award for House Design 1986.




Alterations and extensions to a thatched cottage built in 1527. This cottage was later purchased by a national newspaper and offered as the prize in a "Win a Dream Cottage" competition. Careful examination is required to distinguish old from new.
Dept. of the Environment Award for Good Design in Housing 1978




A development of 135 dwellings for the Local Authority which was judged to be the best scheme of its kind in the UK - much to our amazement and delight!